We have enjoyed working with Resilience Communications since we made the move to Cornwall in 2009. They tracked us down and asked us in for a meeting so we could understand more about their business and help them with their online presence and marketing literature.
Working to create military grade communication products, Resilience have been very successful in solving the problems associated with getting different communication networks and devices working together in the field.
It was a great challenge and we immediately felt the need to boil down the message and focus on the clear selling points of their products – simple, lightweight & robust to name a few. We also recommended they say less on their website about their products to boost the need for people to contact them for more information and not to reveal too much about the secretive kit on offer.
So we developed a number of graphical screens to promote the USPs of their products with a mix of conceptual ideas and real life military settings with their tagline "Reliable communications in demanding environments":
These were presented in large plasma screens at the Earls Court Exhibition Centre in London for the DSEI event and proved very successful in getting the attention of the passing crowds.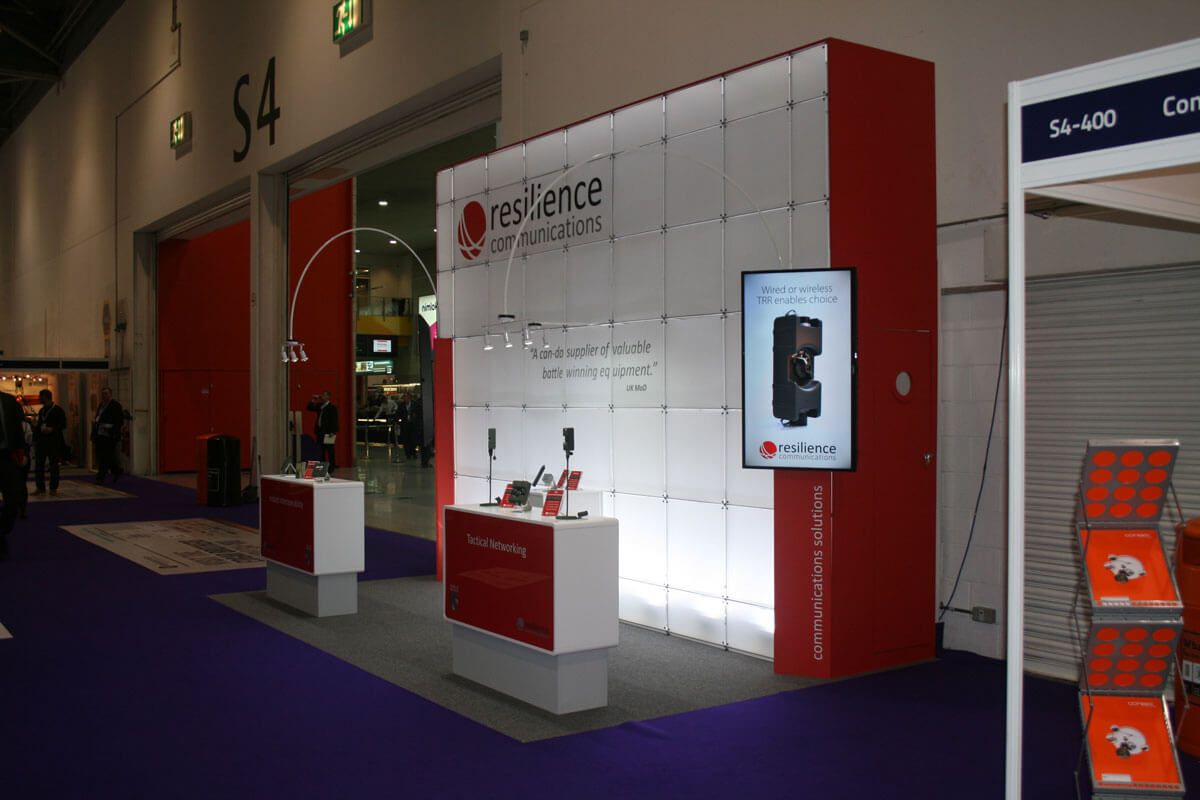 For the website we decided to video rotations of their products, coupled with the key message screens to convey the USPs of their product range:
As mentioned previously we all agreed to strip the website back to the bare necessities, allowing the products and messages to be presented in a simple way that cued people to get in touch for more information. As problem solvers, the best way to deal with Resilience is to pick up the phone and speak to their experts on how they can resolve communication challenges.
We have begun developing logos for their products including the product name plus badges for specific standards that they achieve. These logos need to work in print, screen and also need to be etched on the product itself.
In April 2018 we were absolutely delighted to hear that Resileince has been awarded the great honour of not just one but two Queens Awards for their work.
They received the The Queen's Award for Enterprise: Innovation 2018; and The Queen's Award for Enterprise: International Trade 2018.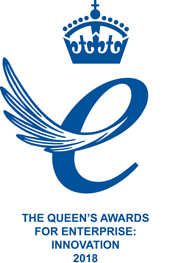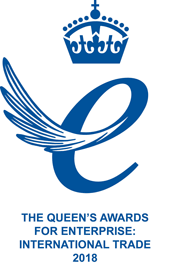 The Queen's Award for Innovation recognises significant improvements to multi-national military communications made possible by the Resilience Tactical Voice Bridge (TVB). Uniquely, the TVB automatically matches dissimilar radio interfaces making them instantly compatible. Simple to use, reliable and effective the TVB is now is operation with ten NATO nations plus Austria and Australia.
The Queen's Award for International Trade is granted for an outstanding 1300% growth in export sales over the past three years.
Company Director, former Royal Marine Alasdair Keir said: "It's fantastic to be recognised in this way. More than anything else I'm delighted such a small dedicated team has achieved the highest business accolades available in Great Britain. My colleagues, our suppliers and friends have done incredible work; the awards recognise a real devotion to ensuring our customers get the service they deserve".
A huge congratulations to Resilience! We're so pleased for their success and gaining  the recognition they truly deserve. We look forward to working alongside them as they grow.